Everyone knows that the shift from traditional print and broadcast advertising to digital advertising is taking a huge toll on the media industry. Newspapers can't charge as much for online ads as they do for print ads, and revenues are shrinking precipitously.
But the impact of this shift is being felt not just in the media industry but in the advertising industry itself. Advertising agencies, whose bread and butter is building creative ad campaigns and negotiating print and broadcast ad placement, are likewise under pressure to make the transition to a data-based marketplace.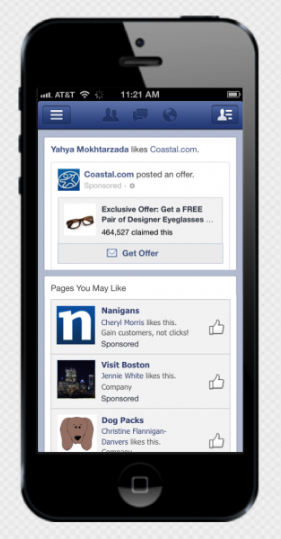 The pressure is largely coming from Google. According to eMarketer, 22% of ad spend in 2012 was digital, which translates to about $114 billion. The bulk of that money flows through Google, which uses its understanding of web and mobile users to place the right ads in front of the right eyeballs at the right time. Even Facebook, whose stock took a pummeling after its IPO in part because investors doubted the company's mobile advertising strategy, has begun to right the ship, reporting $1.6 billion in mobile ad revenue last quarter.
This is no small transition. Where advertising traditionally operates on a one-to-many model, advertising in the age of Big Data employs a many-to-many model. Rather than placing a single full-page ad in the New York Times that reaches millions of subscribers, web properties like Google and Facebook collect, store and analyze user data to create extremely fine-grained segmentation, allowing advertisers to reach precisely the audience they are after. With Big Data, companies can also deliver personalized advertisements to their audience – and continuously fine-tune the content and messaging of those ads – rather than taking a one-size-fits-all approach.
So where does this leave traditional advertising agencies? In order to compete with the giant web properties, advertising agencies need to improve their Big Data capabilities, and fast. While ad agencies don't have the advantage of operating the most widely used search engine or social network on the planet (and the treasure trove of user data they create), they can and must do a better job of creating data-driven ad campaigns that take into account the specific online & mobile behaviors and preferences of their clients' intended audience.
Ad agencies must also learn to operate at web-speed. Personalized, online advertising is delivered in near real-time, meaning sub-milliseconds. In the time it takes a web page to load, multiple potential advertisers bid on the right to serve an ad to the end-user based on his or her perceived value, a winner is determined, a specific advertisement is selected, which is then delivered to the page. This process all takes place in the blink of an eye and is predicated on real-time Big Data analytic capabilities.
To do this, ad agencies must take several important steps. First, they actually must develop closer ties to the Googles of the world in order to provide value-added services to clients. Google can offer advertisers any given sub-segment of web users, but advertising agencies can help determine which sub-segments are the right ones to target in the first place and with which content.
Second, advertising agencies need to invest in the technology required to process, store, analyze and visualize large volumes of data from multiple sources in multiple formats – aka Big Data. As Ominicom CEO John Wren rightly pointed out recently, "Digital buying of media is done by machines, as if you're standing on the floor of the Nasdaq as opposed to traditional media shop." Ad agencies also need to be able to scale their Big Data operations, which is in large part the impetus behind the just announced merger of Ominicom and Publicis.
But that doesn't mean that talented people don't play a role. So third, advertising agencies must hire savvy business analysts and data scientists that know how to make sense of all the user, demographic and other data now available and put all that Big Data technology to good use.
All of this doesn't mean that creativity is dead in the advertising world. At the end of the day, advertisers still need to create connections through compelling, thoughtful, creative content. But creativity must be wed with (and informed by) Big Data and data-driven analysis. Like all major business transitions, the shift from traditional to digital advertising offers advertising agencies both promise and peril. Some will adapt and thrive, while others will dig their heels in and whither away.