Infrastructure Transformation
David Floyer
David Floyer spent more than 20 years at IBM, holding positions in research, sales, marketing, systems analysis and running IT operations for IBM France. He worked directly with IBM's largest European customers, including BMW, Credit Suisse, Deutsche Bank and Lloyd's Bank. Floyer was a Research Vice President at International Data Corporation (IDC) and is a recognized expert in IT strategy, economic value justification, systems architecture, performance, clustering and systems software.
David Floyer View All
Posted On May 3 2022

Real-time Analytics Revolutionize Data Warehousing

The premise of this research is that modern integrated hardware and converged database software will enable Real-time Analytics. Technologies such as Oracle Autonomous Data Warehouse with Exadata will revolutionize data…Read More
Posted On August 31 2021

Oracle MySQL HeatWave Inflection Point

Wikibon believes MySQL Heatwave is an inflection point in cloud databases. HeatWave converges OLTP and OLAP into a single database and accelerates MySQL queries by a factor of up to…Read More
Crowd Chat
IBMOTS
#IBMOTS: The Future of Open
A glimpse into the future of open tech & preview of the Open Technology Summit at IBM InterConnect.
JOIN DISCUSSION
---
ibmwow
@theCUBE Coverage of #ibmwow
Analyst coverage of IBM World of Watson. Live Streaming from IBMGo.com
JOIN DISCUSSION
---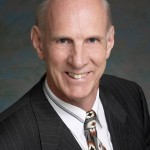 David's Research Agenda