Big Data, Cloud & Infrastructure
David Vellante
David Vellante is co-CEO of SiliconANGLE Media, as well as co-founder and Chief Research Officer of The Wikibon Project, the world's leading open source technology research community. Dave is a long-time tech industry analyst, entrepreneur, writer and speaker. He is co-host of theCUBE – "The ESPN of Tech." He is also a co-founder of CrowdChat, an angel funded startup based in Palo Alto using big data techniques to extract business value from social data. Prior to these exploits, Dave ran a CIO consultancy and spent a decade growing and managing IDC's largest business unit. He lives in Massachusetts with his wife and four children where he is active in town activities including serving as the president of his town's local "Kiddie Sports" association. Dave holds a B.S. in Applied Mathematics from Union College.
David Vellante View All
Posted On 10 November 2016

Dave Vellante Ethics Statement

The Wikibon community gathered yesterday and hosted a virtual panel of experts to discuss what's needed, what's missing and what's the future of so-called hybrid cloud. The chat content is…Read More
David Vellante's Hashtags
Crowd Chat
AllFlash
All Flash Debate
The future of the datacenter is all-flash. Or is it? Join our expert panel and share your opinions.
JOIN DISCUSSION
---
HybridCloud
Simplify Hybrid Cloud
Join a panel of experts to discuss how next gen hybrid clouds should support digital business
JOIN DISCUSSION
---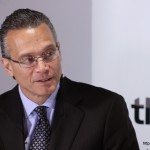 David's Research Agenda