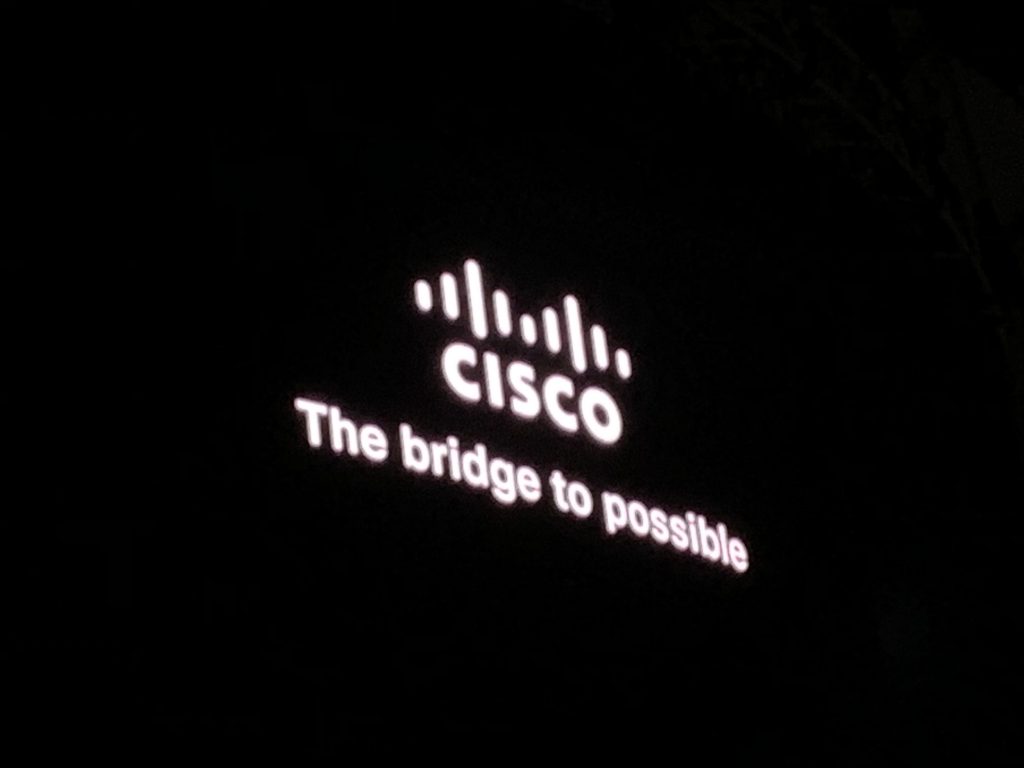 Real transitions do not happen overnight. After attending Cisco Live Europe 2018, I wrote about Cisco's digital transformation towards becoming a software company (see Caught Between a Cloud and Hardware Place). At Cisco Live Europe 2019, it was impressive to see how much progress has been made towards Cisco's goal of becoming a software company (and to be known as a software company more than as a networking company). One of the biggest benefits for customers is that this evolution of Cisco's strategy into software suites and multicloud solutions acts as a "unifying factor", helping to simplify a vast portfolio that in the past could have users feel that they are dealing with more than 100 different (primarily hardware-focussed) "companies" inside the networking giant. Hardware doesn't go away, announcements like ACI Anywhere and Hyperflex Anywhere help connect the dots for how the boxes in SDN and HCI fit into multicloud solutions. The theme of the conference was that Cisco is looking to be the "bridge to possible", and its position as the dominant network player in enterprise gives them the opportunity to meet customers where they are and help them move into the new multicloud world where – to use another Cisco line – customers need to become "data center-ed".
See a 14 minute curated collection of highlights from theCUBE's 3 days of interviews at the bottom of this article. See full coverage at theCUBE.net and SiliconANGLE's Special Report on Managing the Multicloud.
One of the more visible pieces of Cisco's progress on supporting a modern multicloud world is from the DevNet community. Over the last five years, Susie Wee's team (she is SVP and CTO of the DevNet group) has built a developer platform that now counts over 560,000 registered members. For comparison, in 2017 there were 45,000 CCIEs globally. The DevNet team has also been a driving force internally to ensure that all Cisco products are programmable and have APIs. At the conference, the DevNet Zone (where theCUBE was located) was full of both classrooms and labs that were bustling with activity. In talking to users and partners, one of the outstanding online resources is the Sandbox, which provides an always-on place to develop, code, and play with a variety of software and infrastructure solutions. The DevNet group is the best example that we have seen in the industry of a traditional IT company building a successful developer practice with a thriving community from grassroots efforts.
Now 10 years into the wave of cloud computing, we have seen many players go through iterations and failures in cloud strategies. Strong enterprise tech players including Cisco, VMware, and Red Hat now position themselves to be help users in multicloud deployments. For Cisco, this means partnering with cloud providers – AWS, Azure, Google Cloud, and service providers – and software and solutions that span between on-premises and cloud offerings. Cisco released a major update to its cloud management software from the CliQr acquisition, now known as Cloud Center Suite. The software is now microservices based and a Kubernetes service itself, it can now manage and orchestrate containers, not just VMs. As discussed by Cisco's Dave Cope, you allow "CloudCenter, once you define your application, to understand the resources on each of these environments and lay down that application natively on those different environments." Cloud Center Suite is only one piece of a broad multicloud portfolio developed from acquisitions including Viptela (now Cisco's leading SD-WAN offering), AppDynamics (application performance monitoring and management), and Cisco Stealthwatch Cloud (security solution from Lancope). Cisco's President of EMEA Wendy Mars spoke on theCUBE that European customers have gotten beyond hesitancy of embracing cloud; now users determine based on business, application requirements, governance, and security the right places for workloads and resources.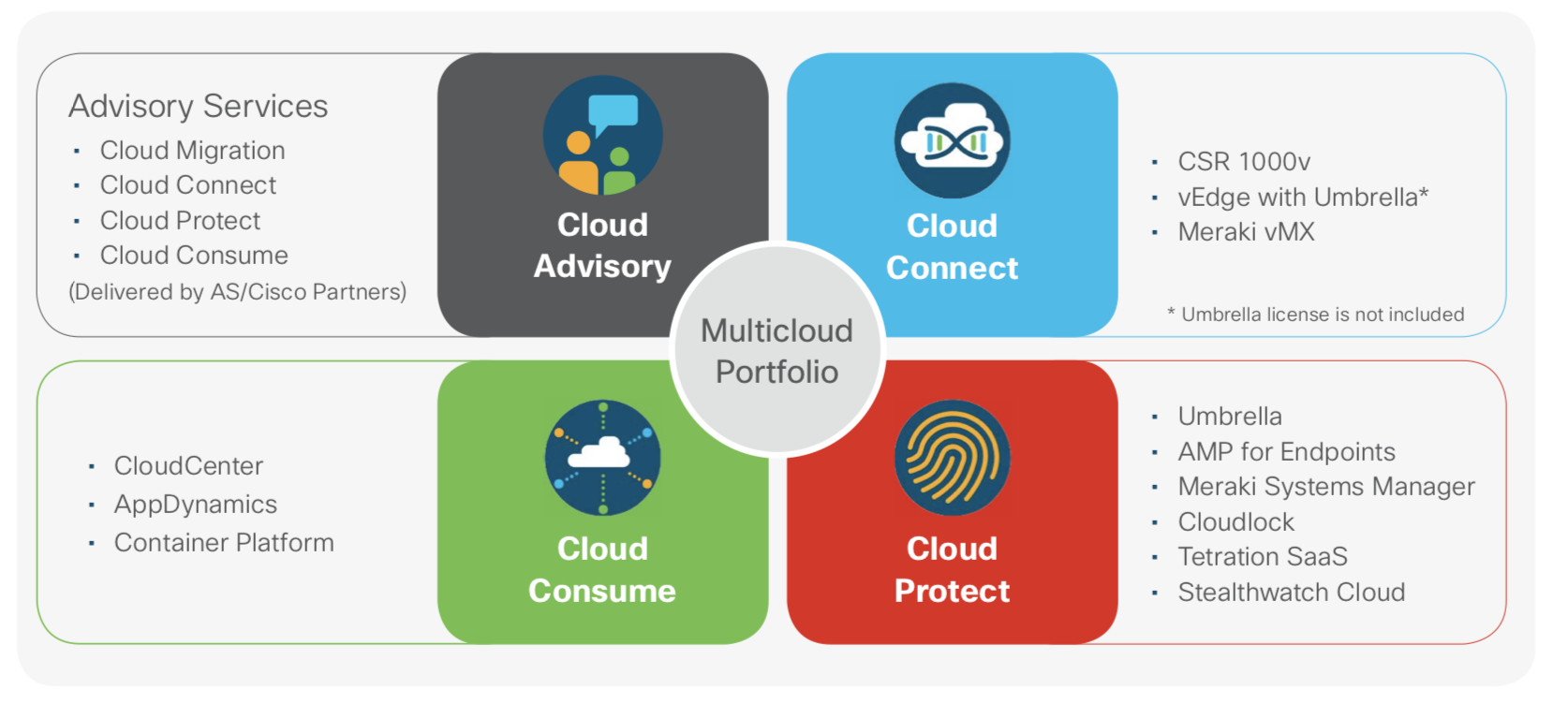 In closing, while the leaders in public cloud are clearly defined, there are numerous challenges and opportunities in multicloud. Cisco's strategy is help bridge its products and customers from its dominant networking and data center position into a world where Cisco isn't the center of data, but does have strong relevance. The role of networking and hardware will not disappear, but it is smart of Cisco to help be a leader in training and building the next generation of workers and tools.
There are multiple analysis segments from Cisco Live Europe 2019 on theCUBE.net page, as well as an episode of theCUBE Insights podcast on iTunes and Spotify.
Highlights included below: Cisco CIO Guillermo Diaz Jr, theCUBE Insights from Stu Miniman and John Furrier, Cisco DNA Center Platform's Ronnie Ray, Dave Cope on Cisco Cloud Center Suite, Turbonomic CEO Ben Nye, Cisco EMEA President Wendy Mars, Cisco multicloud data center strategy with Fabio Gori, Cisco Hyperflex Anywhere with Kevin Egan and Kaustubh Das, Cohesity CMO Lynn Lucas