HP and Hortonworks deepened their relationship last week, and the deal says a lot more about the former than it does the latter.
The news is that HP is investing $50 million in Hortonworks for about a 5% ownership stake in the company (Hortonworks' Series D valuation is estimated at $1.1 billion) and a seat on Hortonworks' board. HP will resell the Hortonworks Data Platform (HDP) and provide Tier 1 support to customers. The two companies will also work together to certify the HP Vertica analytic database on YARN.
For Hortonworks, the investment and partnership is in keeping with its go-to-market strategy of empowering incumbent enterprise software and hardware vendors to resell and integrate Hortonworks' open source Hadoop platform. HP joins the ranks of SAP, Microsoft, Red Hat and Teradata as HDP resellers. Hortonworks' open source approach is relatively non-threatening to IT incumbents that know they must embrace Hadoop to compete in the Big Data space but want to limit the damage to their existing relational database or otherwise "traditional" data management product portfolios.
The deal is a change of strategy for HP, however. Or at least a pivot. Until last week, HP played nice with all three commercial Hadoop pure-play vendors. It offers a Hadoop appliance with either HDP or Cloudera's Hadoop distribution preconfigured on HP hardware, and it partners with MapR to allow Vertica to run natively on MapR's Hadoop distribution to enable "SQL-on-Hadoop" functionality.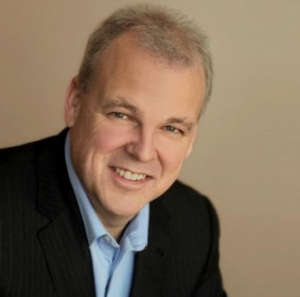 While last week's announcement doesn't mean HP is abandoning these efforts, it is the first time HP has directly invested in a commercial Hadoop vendor and, most significantly, HP's Martin Fink will join Hortonworks' board. Fink, who oversees HP Labs, has a direct line to HP CEO Meg Whitman, which tells me the company views the Hortonworks investment and partnership as key to its long-term plans.
Put simply, HP is trying to reinvent itself as a well-rounded enterprise technology company – hardware software and services – in the mold of IBM with a focus on Big Data analytics, mobile and cloud computing. It has some important building blocks already in place, most notably Vertica, but HP knows it needs to gain better traction with developers and the open source Big Data community if it is to succeed. Investing in and partnering with Hortonworks helps on both fronts.
HP also needs to fend off rivals including the aforementioned IBM as well as Intel, which owns an 18% stake in Cloudera after a monster investment of $740 million in March. With this Hortonworks investment and resulting board seat (which, at $50 million, is a steal compared to Intel's Cloudera investment), HP is telling the market it is not going to sit passively by as competitors work to shape the development of Hadoop to their advantage. Fink and HP will have influence on Hortonworks' product roadmap, and thus on the development of open source Apache Hadoop overall, and the two companies will work together to tightly integrate HDP with HP's Big Data platform offering, HAVEn.
The two will also surely work to optimize HDP on HP hardware. HP is the biggest server company by revenue and it benefits from the adoption of Hadoop generally (as does Intel of course), as its hardware is the backbone of many enterprise Hadoop clusters. If HP can solidify itself as provider of the most cost-efficient, best performing hardware for Hadoop and Big Data analytics applications through its investment in Hortonworks, it will be money well spent.