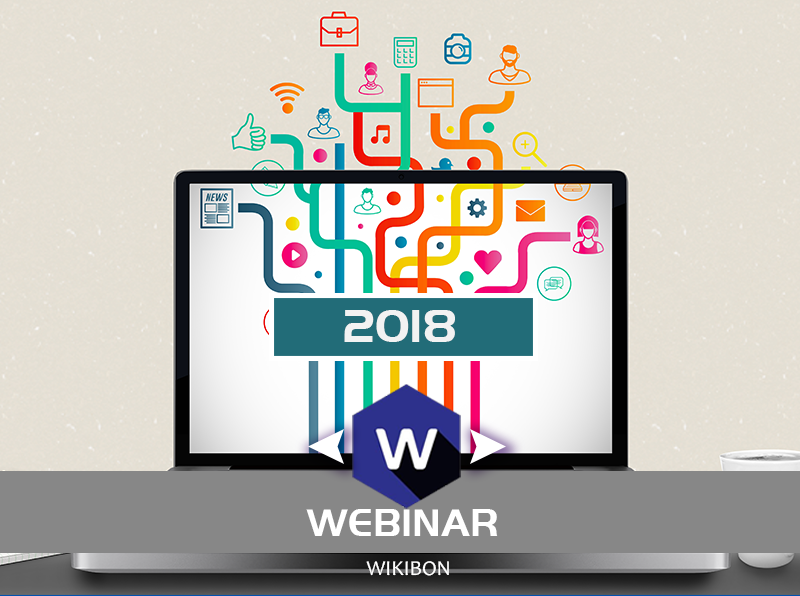 One prediction in today's tech universe is easy:
digital transformation will remain near the top of 2018 corporate strategies. But what issues will shape the directions transformations take in the next few years?
To answer these questions, Wikibon's analysts convened for our annual Predictions webinar. Of the 24 predictions we'll publish, we focused on 13. Those 13 generally fell into three categories (see Figure 1):
The role data plays in business is about to get clearer and more intense.

Software and data further commingle.

The cloud operating model becomes more important than any specific cloud.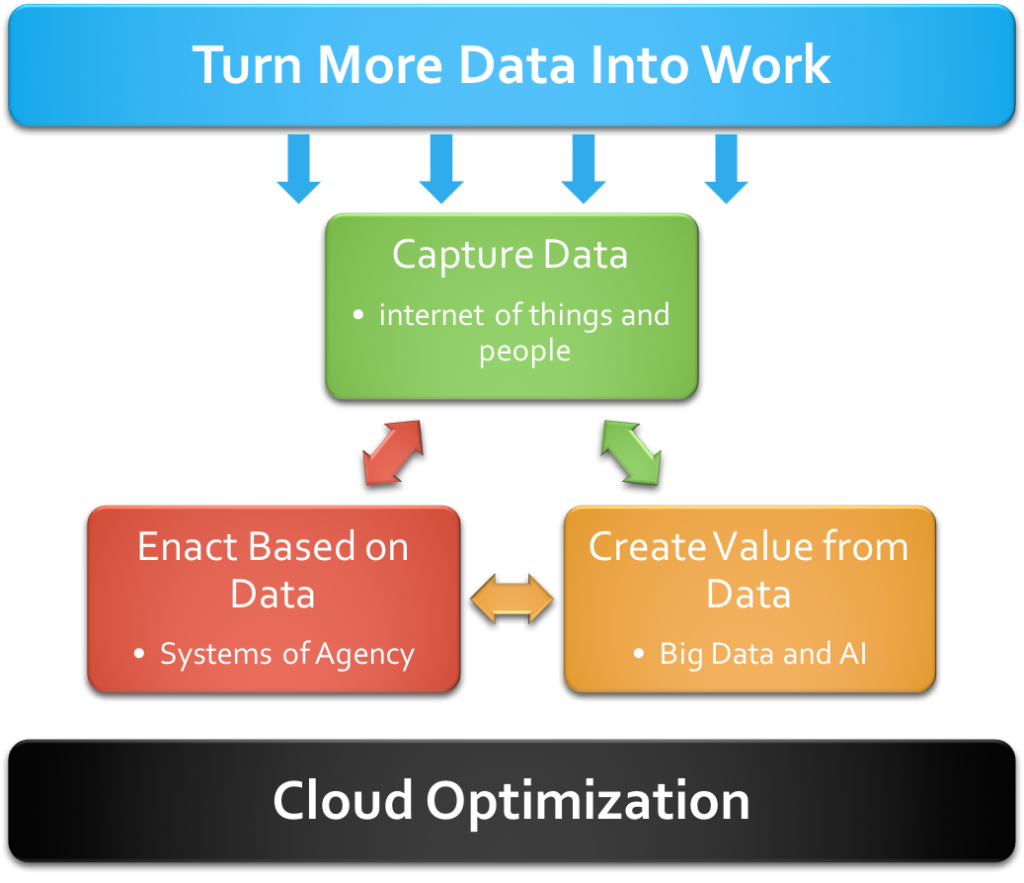 The Role of Data in Business
Wikibon believes that the difference between business and digital business is simple: data. Digital businesses use data as an asset and invest in systems to ensure that their data generates superior returns. Non-digital businesses tend to treat data as disposable. In 2018, we believe more businesses will liberate their digital selves. Why? Competition, experience, and GDPR.
The competition claim is pretty straightforward. Data is the basis for improved customer targeting, turning products into services, streamlining operations – you get the picture. Companies that are doing a better job with data-as-an-asset are beating companies that aren't. Like I said, pretty straightforward.
But what about the claim that GDPR and experience are going to contribute to a pretty significant change in executive attention? GDPR – or General Data Protection Regulation – goes into full effect 28 May 2018. It provides for dramatically stricter data governance rules and significantly greater fines for failure to properly execute these data governance rules. While it's jurisdiction is limited to the European Union, an important percentage of our B2B clients (especially those that feature the word "privacy" in their title) tell us that their businesses intend to adopt GDPR rules globally. Moreover, we're also hearing that GDPR and related data concerns are impelling a rethinking of executive responsibilities related to digital transformation: Chief Digital Officers are moving from strategy to operational roles, bringing all the other Chief (info, tech, security, privacy, etc.) Officers with them.
Software and Data Further Commingle
Digital business fosters an array of changes, but Wikibon believes that three strategic business capabilities are especially important and require deep planning to ensure transformation success. First, businesses must excel at capturing data. Second, they must be able to transform captured data and streams into data assets that can be applied to differential types of work. Third, they must know how to build systems that can turn these potential sources of value into actions, recommendations, predictions – systems that do things on behalf of brands – that actually are regarded as valuable by customers, partners, employees, and shareholders.
At the heart of efforts to create and deploy these new capabilities are technology for IoT at the edge, big data, AI (in its various forms) and new developer tooling to build the systems that will act on behalf of brands. Our predictions highlighted a number of points, including:
The Cloud Operating Model Becomes More Important Than Any Specific Cloud
The cloud is a marvel of human ingenuity. It really is. However, like all contrivances of human passion that are broadly adopted, the cloud, too, is poised for increasing specialization and multitude of form. Wikibon believes that the impacts of this are:
Customers are asking for the cloud experience where their data demands. That includes on-premises and near-premises cloud capabilities, which is the basis for Wikibon's novel concept of "true private cloud" (TPC). Our models continue to indicate that the

TPC market will be bigger than the IaaS market by 2024

.

Multi-cloud is emerging as a reality, which will have three major implications. First,

Kubernetes is poised to become a defacto workload orchestrator

. Second, the gold rush in the space for multi-cloud

management technologies that employ AI

is underway. Third, functional programming that

pushes function to data

is crucial to solving future, highly distributed business problems.

Systems technologies are poised for a major makeover. Even as the cloud operating model dominates IT strategies, new, data-focused technologies are entering the mainstream of system design, which will have broad impacts on the types of problems technology can solve, how it solves them, and where infrastructure will be located.

At the center of these changes? NVMe-oF

– Non-Volatile Memory Express over Fabrics.