Premise: The IT industry is in the early moments of a massive shift in the way technology is consumed and how revenues are distributed. As mobile devices, open source software, real-time data and public clouds reshape the IT landscape, the next decade will be defined by the companies that combine leading technology with innovative business models. The data now shows that the growth in IT will be heavily skewed towards Public Clouds, with Wikibon forecasting that 33% of all IT spending will move to Public Clouds within the next 10 years.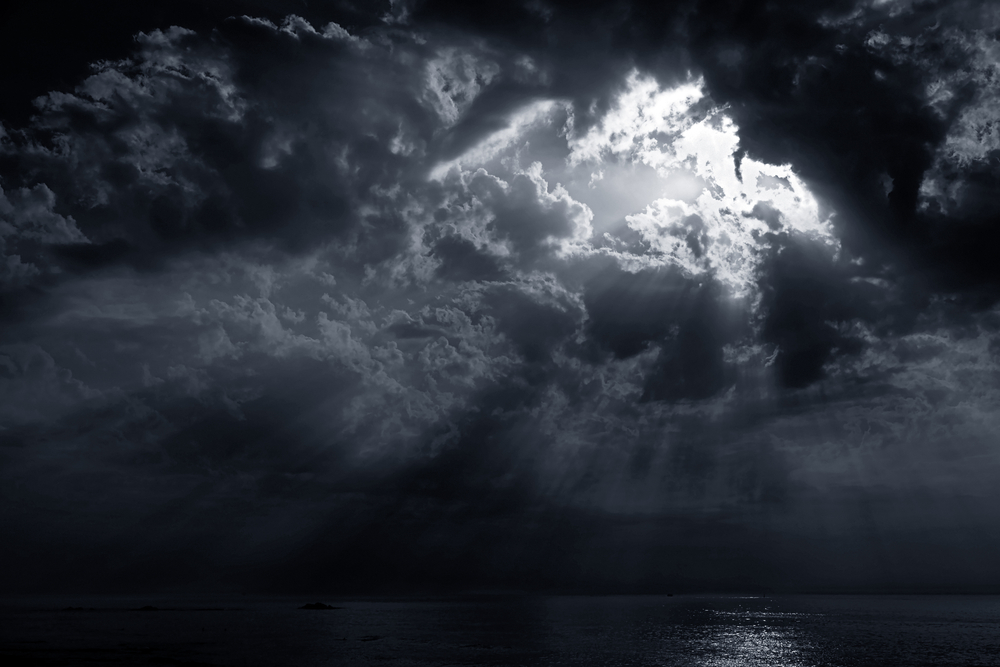 Before transition from his role as CEO of Cisco, John Chambers told the audience at Cisco Live that, "Forty percent of businesses in this room, unfortunately, will not exist in a meaningful way in 10 years," adding that 70% of companies would "attempt" to go digital but only 30% of those would succeed.
While Chambers always walked the fine line between vision and hyperbole, recent Public Cloud research by Wikibon (premium; Wikibon research clients) is beginning to crystalize a picture of how the markets for buyers and sellers of IT are significantly changing. Tier 2-4 applications are rapidly being deployed and consumed in the Public Cloud, and it is expected that Tier 1 providers will create cloud-based offerings to help existing customer migrate to Public Cloud services over time.
Defining Markets Can Be Complicated
While the NIST did an adequate job of identifying three types of Cloud Computing environments (IaaS, PaaS and SaaS), the reality is that today's markets move much too quickly to be strictly defined by standards committees. In just a few years, we've seen a rebirth and fragmentation of PaaS, as well as quickly evolving set of services that could be classified as IaaS+ (eg. advanced Database-as-a-Service offerings). Within the market analysis, Wikibon attempted to strictly adhere to the NIST definitions. In the future, if Public Cloud companies become more transparent about breaking out consumption numbers of specific services, it is expected that the actual markets will begin to blur the lines between IaaS and PaaS considerably.
NOTE: Hybrid Cloud is not a market segment that is included in this Wikibon research. Future research will look at Private Cloud and the intersection with Public Clouds.
Following the Money
The headlines will read that public cloud markets are growing at 20-30% annually. But while public cloud leaders such as Amazon Web Services or Microsoft Azure fight to shift IT infrastructure buying patterns from large on-premises vendors such as Cisco, EMC, HP and Oracle, today's headlines should be focused on the size and growth of the SaaS market. At more than +2x the IaaS market, and +20x the PaaS market, the SaaS market is a mix of commoditized productivity services and innovative new businesses that are reshaping many industries. While the SaaS market is highly fragmented and diverse, the IaaS market is quickly consolidating around a group of 10-12 large scale clouds that are investing billions per year to scale out their global data centers.The leaders in IaaS are already focused on deliver the next-generation of features needed by SaaS companies. Not only are the IaaS clouds shifting the pricing power away from the large, traditional vendors, but they are analyzing their ecosystems to spot trends that will become their next features.
Wikibon research projects relatively consistent revenue growth patterns across all three public cloud segments for the next decade, with a more significant uptake in both IaaS and PaaS sectors as more companies build Cloud Native applications and productivity-based SaaS applications are further commoditized.
Wikibon and SiliconAngle discuss the current trends in the Public Cloud and the impact this disruption is having on existing vendors and IT strategies.
Broader Trends to Watch
Fragmented Markets eventually Consolidate – While the IaaS market is establishing the investment baseline for competitive offerings ($2-4B/yr investment), the PaaS and SaaS markets are still highly fragmented. The market should expect to see some level of consolidation to encourage Enterprise buyers to bundle services, as well as help secure stronger revenues models.
Size Matters; so does Location – To date, the largest providers of Public Cloud services have either been US-based, or focused on horizontal offering that could be easily adapted across geographic regions. The market should expect to see diversity of offerings expand into emerging markets, as local laws and customs play a larger role in vertical applications and usage-patterns.
Mobile Expertise is Valuable – While companies like Nokia, Motorola and Blackberry were left behind in the smart-phone revolution, the expertise needed in a mobile world is still embedded in the DNA of many non-US companies (e.g. Ericsson, Huawei, Samsung). The market should expect to see heightened interest in mobile-optimized technologies, as well as critical services that enrich a mobile-centric user-experience.
Security Innovation is Critical – With an overall forecast of nearly $500B in Public Cloud revenues by 2026, the need for better security technologies will be critical. The old edge-perimeter security paradigm is no longer valid. IT decision-makers should be looking for companies that can deliver security across any end-point and across any application pattern.
Transitioning from IaaS to IaaS+ to PaaS – The market for PaaS will likely accelerate faster than IaaS and SaaS, especially in the later part of the decade. How this market evolves will be fascinating to watch, as early IaaS providers are beginning to layer new application-centric services onto their platforms, and PaaS platforms gain support from growing community contributions and regional cloud providers.
Public Cloud Services will Improve Enterprise IT – With IT budgets remaining relatively flat and technology changing at a more rapid pace, IT organizations are going to need to acquire skills in new ways. Leveraging the expertise and scale of Public Cloud services, for applications running in Public or Private Cloud environments, will be critical to their future success.
Action Item: While concerns will remain over Public Clouds and GRC (Governance, Regulatory, Compliance) intersections,  the market now has a clearer pictures of the pace of Public Cloud growth and it's impact on market disruptions. Companies without a defined plan to deliver or consume Public Cloud services will be significantly behind their competition that is rebuilding strategies around these on-demand capabilities.