Overview – Wikibon's CUBE Insights
Wikibon helps enterprises traverse digital business transformations. Using the most extensive portfolio of thought leadership interviews in the research business (via theCUBE), Wikibon helps clients (see Figure 1):
Evolve their corporate approach to managing data as an asset.
Rethink how digital initiatives are operationalized.
Establish 3 crucial strategic business capabilities, each essential to digital business success:

Capture data, including IoT, mobile, and data-oriented partnerships.
Turn data into business value using big data, analytics, AI, machine-learning, and deep learning technologies, tools, and methods.
Deploy new applications that act on behalf of the brand, which Wikibon calls "systems of agency," including applications that automate, actuate, and augment work.

Optimize the use of hybrid cloud computing using public and "True Private Cloud" technologies.
Modernize legacy infrastructure, applications, and practices.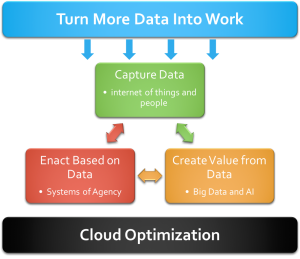 Figure 1: Wikibon helps clients navigate digital business transformations.
We employ a community approach to conducting research, using theCUBE, Crowdchat, client engagement and proven research methods to develop data, analysis, and conclusions.
Research Coverage and Cadence
Wikibon's research coverage is expanding. Our focus remains B2B and the center of our coverage remains customer priorities and the competitive dynamics of the industry. While our strength is still steeped in infrastructure and data-related topics, there are adjacencies to our traditional areas of focus that we're adding, specifically focusing on the processes, technologies and skills that are driving digital transformations. 
Our coverage is determined by: 1) our clients' interests; 2) the major trends we see in the marketplace; 3) where customers are spending dollars; and 4) very importantly — we take advantage of theCUBE to share learnings and deliver insights about trends, customer priorities, competition and related topics. 
Note: Because of theCUBE, and its vast community of participants, we are often wider than we are deep, however we are well-known for having great depth in certain areas. The timing of our coverage is driven by the desire to have a regular cadence of important content and the news cycle.
We typically publish data-driven analyses weekly. 
Top Focus for 2020
Our top research thrust this year is to better understand how innovation is driving customer behavior. Our broad thesis is that the digital imperative is driving customer spending decisions. The past three years have shown us that customers are serious about digital, meaning they're trying to create great experiences for consumers and leverage data to drive insights that deliver competitive advantage.
As we entered the last decade, Moore's Law was still the key driver of innovation. The 2010's ushered in cloud, mobile, social and big data as the four main innovation pillars. As we enter the 2020's the innovation drivers stem from new sources. Namely, applying machine intelligence to troves of data collected over the past decade and leveraging the cloud for agility and scale. We believe that the organizations which can harness these disciplines will power the economy of this decade. 
Tactically, as we enter 2020 we believe that the past three years have seen customers experimenting with digital…trying to understand what worked and what would drive business value. As we enter 2020 we're seeing customers place bets and operationalizing their digital PoCs in earnest. As such we see a narrowing of focus on emerging tech and more pressure on traditional approaches to delivering applications. This means buyers are picking winners for emerging tech companies and they're choosing which legacy technologies to keep and which ones to retire. 
We research and regularly report on these trends.
Research Agenda
With this as background, in the 2020's, we will research and report weekly on the markets, companies and customer priorities in the following areas:
Infrastructure

. What are the key trends in the infrastructure space and what are the requirements and customer priorities that will power the next generation of applications? Our focus here will be on the major trends in compute, storage and networking and the changing competitive dynamics in the market, especially trying to understand the importance of infrastructure-as-code / programmable infrastructure. 
Cloud Computing.

The cloud model has become the foundation for building new applications and has ushered in new consumption models to the enterprise. But we believe what got us from 2010 to 2020 will not be what powers us forward in the next decade. Our focus will be on how customers are creating common operating frameworks between critical on-prem applications and those running in the cloud. Assessing the degree to which customers are making multi-cloud a strategy (versus a symptom of multi-vendor) and how they're approaching hybrid and integrating public clouds with on-prem workloads. Our three main focus areas on cloud are: 1) The competitive dynamics and adoption of the major hyperscale cloud providers; 2) The evolution, customer journey and requirements for hybrid and multi-cloud management – including the competitive dynamics; 3) The economics of moving workloads to the cloud with a particular emphasis on migration costs; 4)  The impact that public cloud demand has on traditional infrastructure spend. 
AI, Data & Analytics.

In retrospect, the Big Data era brought lower cost storage and more powerful analytics to those organizations that had the skills to apply the complicated technologies the ecosystem spit out. A new era of machine intelligence is emerging where, like containers, AI is being embedded and applied throughout the stack. In particular we're watching a new breed of analytics emerge in the cloud where much of the data lives. Applying machine learning tools to data stores that live in modern analytic databases is creating new demand from customers to drive agile insights. We will track, research and report on the companies in this space, the competitive dynamics and the pace of adoption and spending on both emerging and traditional technologies. 
Cloud Native and Developers.

We believe open source is fundamental to software development and developers are one of the most important influencers of innovation. We also believe that containers and technologies like Kubernetes will become embedded into virtually all layers of the stack and be viewed less as a separate category. To this end we want to understand how customers are adopting containers and the degree to which application developers within incumbent organizations are leveraging DevOps, CI/CD, and different deployment environments, including containers and serverless. As well we want to better understand leading organizations and the degree to which they are moving faster and finding ways to work between various groups (often leveraging tooling) including dev, ops, security, and product owners. 
Security.

We are not security experts, however security enters virtually every aspect of our research. theCUBE has significantly ramped its coverage of security events and as such we have initiated several efforts to research this market. Our focus will be on understanding how CISOs are solving their #1 problem – i.e. the lack of skills to adequately combat threat actors. We will focus on how organizations are applying technology to solve this problem, the companies with momentum, how the large, established players are responding, M&A in the space and the competitive dynamics of this highly fragmented industry. In particular, given the spate of tooling and complexity that has hit the market, we are watching the balance between the adoption of best-of-breed tooling from emerging companies versus bundled security tech from vendors with larger portfolios who can deliver more one-stop-shop capabilities across the security landscape. 
Automation and Machine Intelligence.

As we entered the last decade automation was met with significant skepticism. Today, while concerns remain regarding the impact on jobs, automation has become a mandate for scale. The automation of mundane and error-prone human tasks is a priority for organizations spanning AIOps for infrastructure deployment, management and optimization, application performance management and robotic process automation (RPA). Further underscoring the imperative is that the pace of change and scale of many solutions is beyond what humans can manage. We want to apply our learnings from hyperscale players and project how automation will change mainstream enterprise tech and where augmentation fits.  
Edge Computing and IoT.

Our premise regarding the edge is that it will be specialized and won bottoms up, not top down. By this we mean that operational technology (OT) pros, will ultimately set the agenda for the edge from the trenches. We don't think the edge will be won top down by IT departments pushing traditional compute, storage and networking technologies into edge use cases. As well we feel that developers will be crucial to evolving new computing models at the edge, underscoring the importance of infrastructure-as-code in this space. As such we will research and report on new compute models, particularly from ARM, and the evolution of the data model as edge evolves. Specifically, we will focus on where data will live, be processed, be persisted and how/how much will go to the cloud and back. 
Emerging Tech.

We've always tried to be a trend-spotter and look at emerging technologies in ways that sometimes others can't or won't. Whether it's share shifts from suppliers trying to protect the past from the future or just interesting examples we find on theCUBE. We typically will try to cover these areas and sometimes forecast their impact on existing markets. Some of the ones on our current radar are sensing vehicles, massively distributed systems, serverless computing (Functions-as-a-Service), edge analytics, blockchain and crypto, quantum computing, persistent memories and ARM in the enterprise. 
Architecture for Future Systems.

New system requirements are emerging to support these areas of coverage. We believe that new workloads will drive a shift in spend. These new types of work are oriented toward making rapid inferences in real-time. We believe these extremely data-heavy workloads have unique requirements such as low latency that necessitate compute resources are proximate to data. We intend to describe the architectures required to support these workloads comprising new compute models, distributed databases and file systems, alternative processors (e.g. GPUs), embedded networks and storage, neural networks and other key components. We believe the application and adoption of these systems will precipitate massive share shifts across the value chain and we intend to publish 10-year forecasts of these disruptions. 
As always, we welcome any questions you may have or input on these topics.