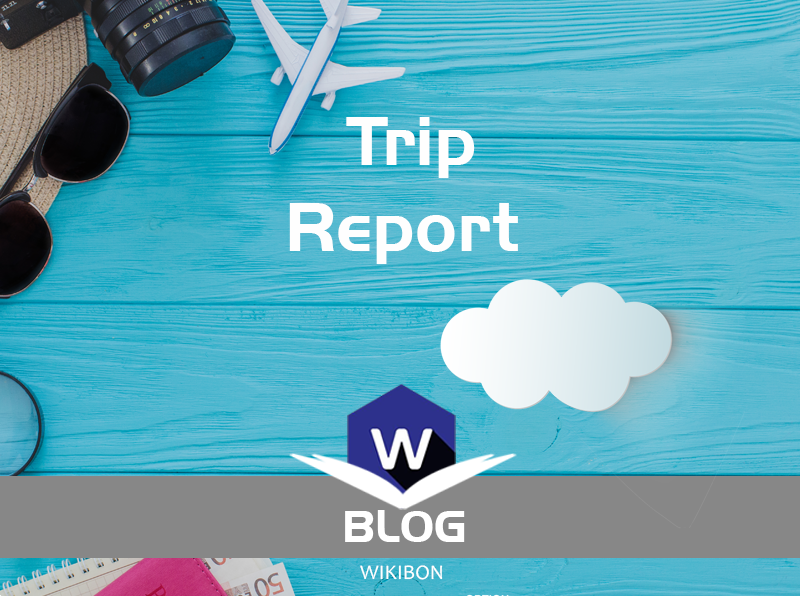 Old brands can indeed learn new tricks. Some venerable high-tech logos have a knack for enduring from one generation to the next. Quite often, this requires fresh management that knows when to dump underperforming solutions in declining markets, rethink the business model, and retool for a radically new age.
In the past decade, we've seen some venerable enterprise-computing brands gain a new lease on life, while others have struggled to turn themselves around. Microsoft has seen the most noteworthy turnaround, thanks to management that decisively shifted them away from desktop software toward leading positions in cloud computing, machine learning, and software as a service. Though IBM has been struggling of late to jettison its legacy hardware business, its latest quarter indicates that Big Blue's investments in cloud, cognitive computing, cybersecurity, and other hot growth sectors may finally be paying off. As for other challenged enterprise brands—such as HPE, Oracle, and SAP—it remains to be seen whether they'll be able to re-establish their relevance in a world where the likes of AWS, Google, Apple, Facebook, and other Silicon Valley powerhouses keep racking up one sensational growth quarter after another.
If you'd lost track of Unisys in recent years, you're not alone. Like many analysts of a certain age, I'd started to shift my attentions away from them when they were conceived in the Burroughs/Sperry Univac merger in the late 80s. In an era when PCs, LANs, and client-server computing were the latest, at that time the merged firm felt more like a nostalgia play than a solid prospect for continued growth. True confession: my late father had been in sales at Sperry during their glory years from the '50s through the '70s, so when that company disappeared inside this new company with the odd name, somehow it felt like the end of an era.
But that was then. Cut to 2018: I knew that Unisys is still very much alive and kicking in the 21st century, though I haven't seen much of them in industry circles of late. I knew that they'd long ago divested themselves of most of their high-performance computing and enterprise software portfolio. And I was dimly aware that they'd made a bet on focused consulting, vertical industry solutions, and managed services. So, purely out of professional curiosity, I accepted their invitation to attend their analyst event in Orlando this past week to get a deep dive on what they're doing now. More to the point, I wanted to know whether this company—which traces its origin back 145 years to the 19th century—can survive much longer.
I'm here to tell you that Unisys impressed me on several fronts.
For starters, their bottom line is nothing to sneeze at. Unisys has loyal customers, strong revenue growth, and a healthy pipeline. They boast a 97 percent client renewal rate. They reported 89 percent year-over-year growth in new business and 54 percent year-over-year pipeline growth in the past fiscal year. Their average contract value grew by 22 percent year-over-year in 2017. Though Unisys remains heavily focused on US federal government business (20 percent of their total), they won more than 90 new customer logos in the past year, putting them in a good position to build on that in coming years through renewal, upsell, and cross-sell.
In addition, Unisys has diversified into a wide range of templated industry solutions that they customize for specific clients. Over the past several years, their management has weeded out underperforming solutions and consolidated their bets on an impressive range of focused vertical offerings. The Orlando event featured discussions and demos of many of them: public sector, financial services, healthcare and life sciences, travel and transportation, communications, and retail. Unisys now reminds me of the venerable analytics brand SAS Institute, which long ago organized their product lines into vertical offerings where they have deep domain expertise and unsurpassed renewal rates.
Furthermore, like many old-line IT brands, Unisys has built a substantial professional services force that drives their productization of industry solutions. At the Orlando event, many of the executive discussions focused on how they're delivering their industry solutions into managed services in which they help customers run their networks, data centers, contact centers, service desks, and field support organizations. Those sorts of long-term support partnerships are an excellent vehicle for deepening Unisys' client intimacy and vertical domain expertise.
But that's not to say that Unisys simply conforms its offerings to the industry-specific requirements of this or that set of clients. What impressed me the most is the depth of their horizontal expertise in a core group of strategic technologies and their incorporation of those across all their products. Cybersecurity, advanced analytics, artificial intelligence, multichannel engagement, cloud computing, hyperconverged infrastructure, and software defined network expertise runs through it all. Unisys also provided a look into their exploration of emerging technologies (e.g., cognitive digital assistants, robotic process automation, augmented reality, IoT, blockchain) and their commitment to deploying these into existing solutions to deepen client value.
Though a number of these technologies are aspirational for Unisys, they are clearly making some strategic bets on the R&D need to keep pace with fierce rivals in all of these areas. Essentially, Unisys is now a purveyor of digital solutions to help customers transform their operations and boost knowledge worker productivity in a cloud-centric world. Of course, you can also say the same about IBM, Microsoft, HPE, Oracle, SAP, AWS, and so on and so forth.
I'm not going to claim I saw anything at Unisys' event that struck me as world-shaking disruption. But it was good to see they are poised and prepared to do well going forward.